Audits of insurers, adjusters, brokers and self-insured clients of:
Claims processes and claims handling/ settlements;
Files including reserve reviews, qualitative opinion on case handling standards, suggested means to progress cases etc
Health and safety audit reviews
Looking at health and safety systems from the claims perspective;
Accident prevention/training programmes;
Hotspot incident reviews to identify where and why issues occur, such as slips and providing prevention advice;
Slip resistance testing to identify and provide advice on prevention of slip and trip exposures;
Incident review
Following major loss like fire, flood or other disaster review of the response of an organisations management and physical systems and recommendations regarding improvements, opinion on the performance of systems etc;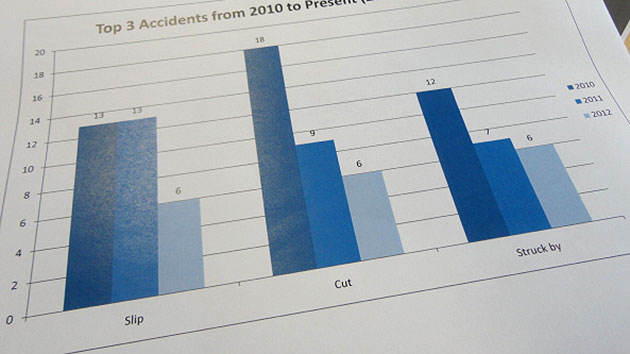 Self-insured/ large aggregate excess clients
Working with partnership with clients in the SME sector either directly or through or on behalf of brokers to provide advice on loss prevention and mitigation, and handling claims working hand-in-hand with clients, providing guidance and leadership in loss prevention;
Claim Mediation
Providing a professional, cost-effective and timely review of policy disputes and cover issues as an alternative to the court process. Disputes through such process can be time-consuming and costly where the values at issue are not always significant and an independent opinion may potentially resolve the matter quickly and amicably. This facility looks to avoid the costly lengthy court processes by reviewing the relative merits and strengths of a case and providing opinion on insurance policy cover or interpretation with a view to facilitating resolution of an insurance dispute, including where it is in the proceedings process and where the parties so agree. This is not a loss assessing service by way of assessing a claim value.
Find out more about our Consultancy Service
041-9872691